The Royals
Jasper Frost & Eleanor Henstridge
Jaspenor
Fanfiction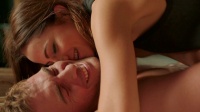 ---
Warning: These are Adult stories. That means sexual relationships and situations between adult people. If you are not interested in reading such stories or if you are underage, please go no further. By clicking on the links below you are verifying, that you are of age to read sexually explicit material, and are not offended by graphic descriptions of sexual activity.
---
---
WORKS IN PROGRESS
Monecan Intermezzo
---
---

BELOVED

TIGERSHARKS
---
Disclaimer:
No one of the The Royals characters belong to me. No infringement is intented.
These stories are written for entertainment purposes only and the author makes no profit.
I don't own them but I loved them despite serious issues.
---